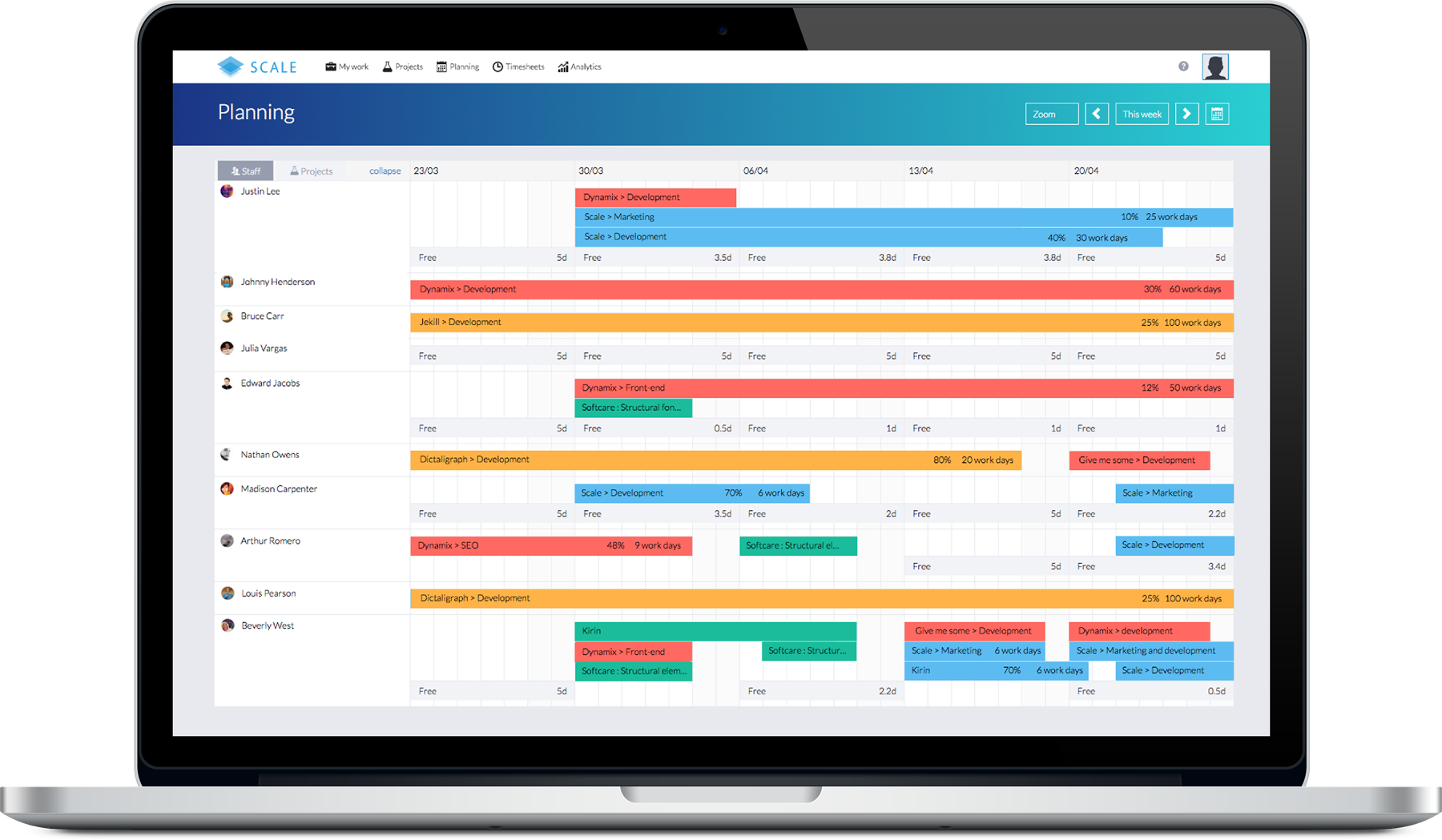 Scale: Perfective maintenance and Rails performance optimization
Scale is a resource management and time tracking tool for software and digital agencies. Scale is written in Ruby on Rails using a modern and hihgly efficient architecture.
EMIKETIC was in charge of implementing new features, front-end views and performance optimizations for both front-end and backend applications.